Description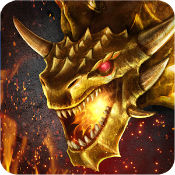 HellFire: The Summoning v5.6.2 Mod APK for Android.
Only you can close the Gates of Hell…
Sinister creatures have found a way to unlock the Gate between our realm and theirs, bringing havoc to our once peaceful lands. Gate Hunters like you can destroy these dimensional rifts, and seal out the forces of HellFire before it is too late.
To be successful you must harness the elemental powers of Fire, Water, Death and Earth to command dragons, deadly beasts, and other mythic creatures against the hordes of Hell.
A VISUAL SPECTACLE
Summon and evolve hundreds of beautifully rendered creatures, while exploring volumes of expansive, 3D worlds. HellFire is one of the most visually spectacular games ever released on Android.
SIMPLE, YET CHALLENGING GAMEPLAY
Easy to pick up and fun to master. Innovative flick controls combine your own skills with the powers your creatures possess.
HUNDREDS OF SKILLS TO UNLOCK
Summon creatures with all manor of skills to aid you in battle; rain fire from the heavens, inflict your enemies with poison, and more!
EXPLORE A MASSIVELY MULTIPLAYER WORLD
With over 600 chapters to complete, HellFire brings hours of dynamic gameplay to your device. Ongoing live events, new features, and downloadable content mean new challenges are only ever a few taps away.
The world needs a hero, are you ready?
What's New
Guild Warfare! Join a Guild with your allies, fight your enemies together, compete against the others Guilds and earn additional rewards in this new mode of HellFire
New Cursed missions! now Special Dungeon and Raid Boss Events are going to be even more exciting and challenging!
Destroyed some bugs.
Mod info:
[V1]
1. God Mode (Immortal)
[V2]
1. God Mode (Immortal)
2. High Attack
Download [Google Play]
Getting system error on latest version v5.6.2, will be posted once fixed.