Description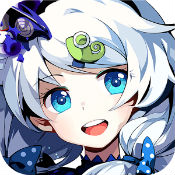 Guns Girl – School DayZ v3.8.22 Mod APK + DATA for Android.
In an apocalyptic world, what would you do to survive when your school friends got turned into zombies? What would you do to save your loved ones?
Collect different weapons and clothes to make yourself stronger! Beat the zombies and save your friends! Although the apocalypse has already upon us, you still have the chance to find out the real reasons behind it and stop the total destruction of humanity. Take care of yourself in this dangerous world.
Guns Girl – School DayZ is a simple, pick-up-and-play arcade action game. Players can collect equipment from stages. For dealing with different situations, players need to create useful builds.
GAME FEATURES
1. Simple, pick-up-and-play arcade action game with anime elements.
2. A lot of unlockable content, including powerful weapons, pretty uniforms, helpful badges and 5 playable characters.
3. You can use 210+ weapons, 110+ uniforms and 120+ badges to create your own build.
4. You are not alone, there are 30 different familiars and you can select one as helper during the stage.
5. Famous Japanese and Chinese dubbing specialists.
6. Use original songs as BGM.
7. Different events in game every week.
Official Facebook page: https://www.facebook.com/ggzAsia/
What's new in version 3.8
【【Nightmare】new*
OMG! There are more and more nightmares! What happened?!
We need to control the Houkai power and stop nightmares.
This time, I won't leave you alone… Bronya…
【Houkai Election】
The Houkai Election in Babylon Academy begins!
Vote for Nordic or Diabolic and help them~
【4th World Boss】
A new world boss in the forgotten cave!
w(°A°)w! Beat her!
Mod info:
v1:
1. God Mode
2. Infinite Ammo
v2:
1. God Mode
2. Infinite Ammo
3. Massive Attack
v3:
1. God Mode
2. Infinite Ammo
3. Massive Attack
4. High speed
Download [Google Play] – Root required! Need root to login to the game!