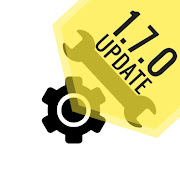 GFX Tool for PUBG Mod APK latest version download for free for Android.
GFX Tool is a free utility launcher for specific games where you can fully customize the game graphics to get beautiful pictures and smooth gameplay.
App features
• Change resolution
• Unlock HDR graphics and all FPS levels
• Fully control Anti-aliasing and shadows
• And much more other useful options
All game versions are supported.
How to use GFX Tool
• Close game if it's currently running before starting GFX Tool
• Choose your version of your game
• Customize the graphics according to your desires and device capabilities.
• Once everything is set, click on Accept and Run Game
What's New
– Updated for 1.6 c:
– Minor bug fixes and improvements
Mod info:
● Donate Feature Unlock.
● FAQ Tab Remove.
● Instagram & Share Rate Icon Remove.
● Ads Related Activity & Code Removed / Disabled.
● Ads Related Layouts Visibility Gone.
● Analytics / Crashlytics Removed / Disabled.
● Receivers and Services Removed / Disabled.
● Play Services, Transport, Firebase Properties Removed.
● All Unnecessary Garbage Folder & File Removed.
● Optimized PNG Save To 24 Kb.
● Re-Compressed Classes.dex & Library.
● Optimized Graphics / Zipalign.
● Total Apk Size 3.47 Mb.
● Removed Annotation Code.
● Removed Debug Information.
Download [Google Play]