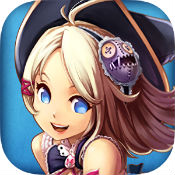 Flyff Legacy v2.5.5 Mod APK for Android.
Flyff Legacy combines the charming anime style and social aspects of the original PC MMORPG Flyff Online (Fly For Fun) with new graphics and gameplay that will appeal to longtime fans and new players alike.
Prepare to get immersed in a stunning MMO RPG world of magic!
★ DISCOVER A NEW 3D ACTION MMORPG
– Enjoy a true real-time massively multiplayer online game (MMORPG) experience with open maps, dungeons, pvp, pets, avatars, crafting & more!
– Savor a MMORPG gameplay injected with action-packed combat and stunning skills as you hack and slash your enemies.
★ EXPLORE THE MANGA WORLD OF FLYFF IN THIS EPIC FREE MMORPG
– Adventure in the anime style and colorful world of Flyff with thousands of players.
– Embark on an epic quest to learn to fly on a broom, party up with other adventurers, and make your way through countless group dungeons.
– Millions have already played Flyff PC MMORPG, rediscover the world of Madrigal more beautiful than ever on your mobile device!
★ CHOOSE AND CUSTOMIZE YOUR HERO
– Select your preferred character class: Mercenary (melee fighter), Acrobat (ranged damage dealer), Magician (spell caster)
– Level up your combat & magic skills to strengthen your hero.
– Acquire new weapons & gear sets, or use fantasy costumes such as Pirate or Caveman to customize your champion!
★ COLLECT GUARDIAN PETS AND FLY ON YOUR BROOM!
– Collect unique and cute Pets: Rabbit, Lion, Tiger, Unicorn, Dragons, and more!
– Use your Guardian Pets as mounts or just companions to help in your adventure.
– Want to feel like Harry Potter? Ride your Broom and soar through the skies!
★ BE PART OF AN ONLINE RPG COMMUNITY
– Join dedicated servers for your region (North America West & East Coast at launch).
– Create or join a Guild and lead it to the top!
– Chat with other online players, friends, guild mates in the MMO game world.
– Meet & Party up with friends, or make enemies.
– Trade with players in the Auction House.
★ RAID DUNGEONS AND FIGHT EPIC BOSSES (PVE)
– Go solo or group with up to 3 other players in countless PvE Dungeons and collect epic loots.
– Challenge the 7 fearsome World Bosses!
– Raid with your guild mates to defeat the Boss in the Guild Dungeon.
★ PREPARE FOR WAR WITH PLAYER VS PLAYER (PVP) COMBAT
– Fight or Flee: free open PVP and PK in the MMO world!
– Challenge other players to 1v1 PvP Duels and gain honor and titles!
– Combat with your 4 Guildmates in the 40 players Guild Battlefield, or enter the 20vs20 Team Battlefield.
– Become the Champion of the 40 players free-for-all PVP Arena.
★ AND SO MUCH MORE!
– Participate in the daily and seasonal events.
– Complete achievements and get Glory Titles and rewards.
– Upgrade and craft gear and items in the Forge.
– Collect Monster Orbs and finish your Bestiary.
– And so many other MMORPG game systems!
Flyff Legacy is a new free Anime MMORPG that all fans of PVE & PVP MMO games, Fantasy MMORPG, Anime & Manga, and Roleplaying (RPG) should try!
FEEDBACK FROM OUR PLAYERS
"One of the best cute Anime style MMORPG hands down!"
"A great spin off that old FlyFF players will love and any RPG/MMO fan"
"One of the best mobile games I have played"
"Love the game and graphics are great"
"Very easy to play and super fun i'm addicted"
"Amazing game!"
CAUTION
– Flyff Legacy is a free MMORPH available in English in selected countries. More countries & languages will be released soon with new servers.
– Flyff Legacy requires a permanent online connection to play (3D Online RPG :))
– After the initial download, please update and patch the whole game (~500MB total, Wi-Fi is highly recommended!)
– Flyff Legacy is a new MMORPG with Unity engine and requires good device specs.
– The recommended specs are 2GB RAM & 1.6Ghz CPU, a GPU is best (like Samsung S4). Any device will less than 2GB may experience frame rate issues or crashes..
Mod info:
– God Mode – (Should Work in most of places ! Open Map Included!)
Root required? No,works on both rooted and unroot Android 4.0.3 and up.
OBB required? No, just download and install the mod apk from below.
Login? Yes, you can login with Google (Root required) and facebook. You can also play as guest.
[ads1]
Download [Google Play]