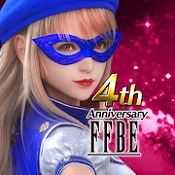 FINAL FANTASY BRAVE EXVIUS v5.0.1 Mod apk for Android.
So begins a new tale of crystals…
A tried-and-true, yet brand new RPG!
SQUARE ENIX's first title aimed at a worldwide audience;
a brand new FINAL FANTASY Game available for smartphones!
Play an entirely new RPG made in classic FINAL FANTASY style!
Includes characters
from past FINAL FANTASY titles!
Enjoy this expansive storyline
right on your phone!
=========================================
Feature
-Simple battle feature with strategy!
Easy and interactive battles! Tap the screen to attack, but combine magic abilities with tactical know-how to overpower your opponents in strategic maneuvers!Plus!
High quality CG animations of your favorite FINAL FANTASY summons!
-Search in the field and complete dungeons!
Move characters through fields and dungeons to search for items, hidden paths, and new routes to your destinations!
Talk to people in towns to receive quests. Complete them to get items, gil, and even rare items!
It's got all the many features of an RPG in an easy portable form!
=========================================
Story
Visions――
The hopes and dreams of
legendary warriors given life.
Lapis――
A world of crystals and the visions
that slumber within.
Harnessing the power of the crystals,
mankind prospered, nations flourished.
But just as day gives way to night,
that era of peace proved but a fleeting illusion.
Now, as their world stands on the precipice
of ruin, two young knights summon visions
to their side as they strike out on a journey
to chase the shadows.
So begins a new tale of crystals,
and the heroes who would save them…
What's New
Bug Fixes:
– Fixed a rare crash caused by accessing certain abilities on the Guides page
– Fixed an issue with players being unable to proceed with the Raid Box Summon
– Minor UI fixes
Mod info:
MOD Menu
Enemies Low Health
Enemies Low Mana
Enemies Low Attack
Enemies Low Defense
Enemies Low Intelligence
Instant Win (Enemies die on spawn)
Always First Turn (Arena)
Instant Limit Burst/Ability/Summon (Even if not loaded)
Download [Google Play]
Old Versions
Old Versions
Don't know it works well or not, if not, will keep trying to mod it until it crashes. lol…at least to show you guys we are not giving up on this game. Thank you for your support.
FFEXVIUS v2.0.0 APK – Original | Mirror 1 | Mirror 2

FFEXVIUS v1.4.0 Mod APK v1 [No Root] | Mirror 1 | Mirror 2 | Mirror 3
Mod info:
[V1]
1. Player High Atk [500]
2. Player High Def [500]
3. Drop/Steal rate 100%
[V2]
1. Player High Atk [65.000]
2. Player High Def [65.000] Only take 1 damage
3. Drop/Steal rate 100%
[V3]
1. Monster Low ATK
2. Monster Low HP (1 Hit Kill)
3. Drop/Steal rate 100%
[Special]
– Status Immune
– Monster Low Physical/Magical Dmg
* Does not work on emulator. The mod was made for doing Maxwell. Highly recommend bring a healer and some phoenix because some of his skill does fixed dmg.
How to use Special? (Thanks Zant)
Special mod works and to fight maxwell : first install special mod enter to the vortex to fight maxwell, Fill the limit gauge and esper, invoke diabolos. Close the application, install v3 mode and open the application use limite to one shot maxwell. Enjoy !
FFEXVIUS v1.3.1 Mod APK [No Root] | Mirror 1 | Mirror 2 | Mirror 3
New Fixed: The mod DOES NOT work well in the arena, but seems to make most monsters go down pretty quick, even "boss" ones like the five thieves you fight early in the game.
Important NOTE: This mod (or this game itself) not working on android emulator, Don't download, if you want to play this mod on emu.
v1.3.0 release note: Buggy!
– Go fight and set it on auto or use whatever you want
* Does not work on emulator.
* Might take a few try to load up the game properly
* Works in Arena as well.
FFEXVIUS v1.3.0 Mod APK [No Root] | Mirror 1 | Mirror 2 | Mirror 3
Special – FFEXVIUS v1.2.0 Mod APK [No Root] | Mirror 1 | Mirror 2 | Mirror 3

New Fixed – FFEXVIUS v1.2.0 Mod APK v3 [No Root] | Mirror 1 | Mirror 2 | Mirror 3

Fixed – FFEXVIUS v1.2.0 Mod APK v3 [No Root] | Mirror 1 | Mirror 2 | Mirror 3
FFEXVIUS v1.1.3 Mod APK v1 [No Root] | Mirror 1 | Mirror 2 | Mirror 3

FFEXVIUS v1.1.3 Mod APK v2 [No Root] | Mirror 1 | Mirror 2 | Mirror 3
v1 Mod info:
1.Enemies have very low health
2.Enemies have very low attack
3.God mode for player(high hp)
4.very high attack for player
5.very high defense for player
6.very high mana for player
7.increased steal rate
8.summon always available
9. 99% chance of killing enemies
v2:
1. Monster Low Atk
2. Player High Atk
3. Drop rate 100%
v3:
– Free LB
– Physical/Magical Immunity
– Magic Damage Reduced
v4:
Player High Atk [255]
Player High Def [255]
Drop/Steal rate 100%
v5:
Player High Atk [65000]
Player High Def [65000] Only take 1 damage
 Drop/Steal rate 100%
If you have problem with v1,v2,v3, now we added v4,v5, please try them out. Thanks