Description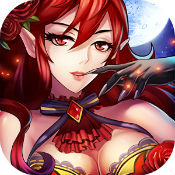 Epic Strike v1.0.16 Mod APK for Android.
Join the Epic community of millions Strikers worldwide!
Play for FREE to be the most strategic Striker ever!
The most strategic, interactive, Pinball RPG is coming! Epic Strike is the perfect free-to play for brilliant strikers. Heroes from different spaces get together in a parallel world. Use one finger to pull, sling, and bump your heroes to trigger their great skills. Collect dozens legend heroes with gorgeous skills, and strategically form your epic team to WIN the battle. A fantastic adventure starts now!
Epic Strike is completely free to download and play, while crystals can be bought to help you strengthen Heroes. You can disable payments by turning off in-app purchases through device's settings.
Features:
-Fantastic Pinball battle! Great Adventure with unique Heroes.
-With just one finger, perfect strike, you can control and lead your team to WIN,
-Pull, sling, and bump into teammates or enemies for major combos.
-Collect, strengthen your heroes to form an Epic Team, and Wipe out all the enemies.
-Be the best strategic Striker ever! Form your Team in various ways, and play with strategy to win!
-Normal and Elite mode bring more amazing experience and possibilities.
-Join Guild, chat and strategize to cooperate with Strikers worldwide.
Mod info:
Download [Google Play]