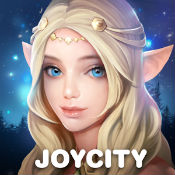 Eldrian Legacy v1.41 Mod APK + DATA for Android.
Endless adventures in the vast world of Eldria!
Fancy Visual RPG [Eldrian Legacy]
From low class demons to legendary champions, go on an adventure with variety of units!
Welcome Event!
Play and get bonus 600 Diamonds + 20,000 Gold + 50 Energy!
Massive bonus you cannot miss!
[Introduction]
◆ High-Quality 3D Champions!
◆ Form a Strategic Party with 6 Different Elements!
◆ Various Contents such as 'Adventure', 'Tower of Souls', 'Battlefield of Glory', and 'Mysterious Ruin'!
◆ Failure is not an Option When it Comes to Champions!
[Features]
◆ Collection of Unique, High-Quality Champions!
– 37 unique units with flashy skills ready to meet you
◆ Unique Champions with 6 Different Elements! Form a Strategic Party!
– Create a party that suits each content by learning the relationships between the elements!
◆ No Time to be Bored! Full of Exciting & Dynamic Contents!
– Endless Contents such as 'Adventure', 'Tower of Souls', and 'Battlefield of Glory' are waiting for you
◆ No Such Thing as Failure! Experience your Champions Get Stronger with Exciting Contents!
– Training system where you can evolve units by gathering Soul Stone! Enjoy the adventure as your Champions become stronger.
Mod info:
1.) massive dmg on all PvE
2.) slightly boosted dmg for PvP; slightly lower enemy dmg
3.) bypass-mode for Arena
Install Steps:
1.) Download and extract OBB and place to /Android/obb/
2.) install modded apk
3.) enjoy
Upgrade from Play Store version:
1.) rename your obb folder, e.g. Xcom.joycity.eldrianlegacy
2.) uninstall your Play Store version
3.) rename back OBB to original
4.) install modded apk
5.) play
Notes:
1.) don't ask for currency mod, not going to look into it and most likely not possible
2.) I've made sure that as much as possible these mods to be "safe". you don't need to worry to use any of the features at any of the events 
 However, in case they have new events coming up, you better check this forum to see its safety
3.) the game is new, expect more content to be added.
4.) your dmg is proportionate to your level which means you still die if you try to go against much powerful enemies; level up your heroes if you need to progress further
5.) some visual hints are inserted into the game; don't be surprised; that's just for your eyes..to remind you that we love you so much 
This game has nice graphics and given it's new, your banning chances are unknown at this stage; using mods of any kind leads to banning,this is your only warning.
Download [Google Play]
Eldrian Legacy v1.41 Mod APK | Mirror 1 | Mirror 2 | Mirror 3
[toggle title="Old Versions" state="close"]
[/toggle]