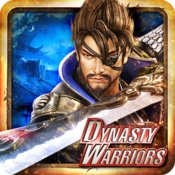 Dynasty Warriors: Unleashed v1.0.16.3 Mod APK for Android.
Dynasty Warriors is the legendary ultimate high adrenaline battle experience in Action Combat games. Celebrate the return of your favorite heroic characters, massive battles overflowing with onslaughts of relentless enemies wrapped in a timeless epic saga to unite the three kingdoms. Your elite warriors and cunning strategies are forces to be reckoned with. Promote your generals, build your armies and, battle to the death as you strive to fulfil the vision of your ancestors.
• Survive massive battles against unyielding hordes of enemies
• Choose Wisely: 48 legendary characters from the Dynasty Warriors series!
– Each officer has their own unique skills and abilities
– Create powerful officer teams to conquer every mode
• Strengthen your officers with the signature weapon system!
• Dynasty Warriors comes to mobile with a variety of game modes!
– Skirmish: Battle in real time with up to four players
-Boss Fight: Jump in and raid the boss with your friends
– Raid: Steal fragments from your opponent
– War Supply: Occupy mines and acquire resources
– Conquest: Compete with other players to take control of the map
Mod info:
1. Enemies No Defense
2. High Defense
3. High HP
4. Anticheat Bypassed
Both mods work on PvE + PvP
Important: Equip items with the stats "ATK", "HP" & "DEF" to enable mod features!
Requires: Android 4.1 and up, works for both rooted and unroot devices.
Installation:
Just download the mod apk from the link given below and install. You need to download about 900MB additional data in-game the first time.
Side note:
If the game crashes on start (happens on some devices), just keep clicking on screen after launched the game. Change the resolution to Full-HD after enter the game,the problem will be gone.
[ads1]
Download [Google Play]
[toggle title="Old Versions" state="close"]
v1:
1. High Damage
2. High Defense
3. High HP
4. High Crit Chance
5. High Crit Damage
6. No Skill Cooldown
7. Anticheat Bypassed
v2:(CHAIN MOD)
1. High Defense
2. High HP
3. Anticheat Bypassed
Info: Needs a lot of time on higher stages but is for CHAIN.
Dynasty Warriors v1.0.12.5 Mod v1 APK
Dynasty Warriors v1.0.11.3 Mod v1 APK
Dynasty Warriors v1.0.10.7 Mod v1 APK
Dynasty Warriors v1.0.10.3 Mod v1 APK
Dynasty Warriors v1.0.9.3 Mod v1 APK
Dynasty Warriors v1.0.8.5 Mod v1 | Mirror 1 | Mirror 2 | Mirror 3

Dynasty Warriors v1.0.8.5 Mod v2 | Mirror 1 | Mirror 2 | Mirror 3
Dynasty Warriors v1.0.7.9 Mod APK | Mirror 1 | Mirror 2 | Mirror 3
Dynasty Warriors v1.0.7.7 Mod APK | Mirror 1 | Mirror 2 | Mirror 3
Dynasty Warriors v1.0.7.5 Mod APK | Mirror 1 | Mirror 2 | Mirror 3
Dynasty Warriors: Unleashed v1.0.6.7 Mod APK | Mirror 1 | Mirror 2 | Mirror 3
Dynasty Warriors: Unleashed v1.0.5.5 Mod APK | Mirror 1 | Mirror 2 | Mirror 3
Dynasty Warriors: Unleashed v1.0.4.3 Mod APK | Mirror 1 | Mirror 2 | Mirror 3
Dynasty Warriors: Unleashed v1.0.3.5 Mod APK | Mirror 1 | Mirror 2 | Mirror 3
Dynasty Warriors: Unleashed v1.0.2.13 Mod APK | Mirror 1 | Mirror 2
v1.0.0.5 Mod info:
-God MODE
Dynasty Warriors: Unleashed v1.0.0.5 Mod APK | Mirror 1 | Mirror 2 | Mirror 3
[/toggle]