Description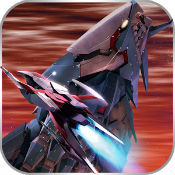 DARIUSBURST -SP- v1.0.6 Cracked APK for Android.
*The shooting game classic has arrived!
The DARIUS(SAGAIA) series made shooting game history with its unique atmosphere
and sound design, and now the latest installment, DARIUSBURST, is
available for Android!
*Featuring fully optimized controls and added content!
Based on the critically acclaimed handheld console game DARIUSBURST,
this smartphone edition boasts intuitive, responsive controls optimized
especially for touchscreens.
This edition also includes a variety of smartphone/Android-exclusive bonuses,
including SP Mode (a "remixed" version of the game with new enemy
patterns and revised boss battles), the Assault ship from the arcade
DARIUSBURST, and new music by ZUNTATA!
DARIUSBURST Second Prologue: a new battle awaits!
—
Title: DARIUSBURST Second Prologue
Genre: Shooting (SF-themed Side-Scrolling Shooting Game)
Compatible Devices :
Compatible OS versions : 4.0.3 or later
Languages : English / Japanese
—
What's New in DARIUSBURST -SP- v1.0.6 Cracked APK
1. Fixed Back key function.
2. Fixed a bug of subtitles at ending and endroll.
Downloads:
DARIUSBURST -SP- v1.0.6 Cracked APK | Mirror | Mirror 1 | Mirror 2

DARIUSBURST -SP- v1.0.5 Cracked APK | Mirror | Mirror 1 | Mirror 2