The OnePlus Nord Buds 2, the successor to the Nord Buds, is set to launch on April 4, 2023. While not much is known about the device yet, leaks and FCC filings have given us a sneak peek into what we can expect from the latest wireless earbuds.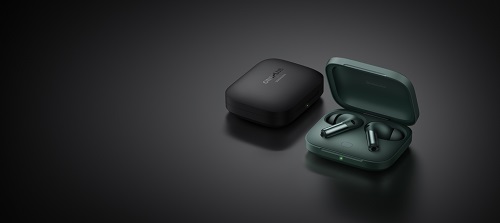 Design
The OnePlus Nord Buds 2 is expected to have a new design with a smaller form factor than its predecessor[1]. The earbuds will come with silicone tips for a better fit and improved noise isolation. The charging case is also expected to be smaller and more compact.
Sound Quality
OnePlus has always been known for its excellent sound quality, and the Nord Buds 2 are expected to be no different. The earbuds will feature improved drivers for better sound quality and will support Bluetooth 5.2 for a more stable connection.
Battery Life
The battery life of the OnePlus Nord Buds 2 is expected to be around 6-7 hours on a single charge, with an additional 20 hours of battery life with the charging case[2]. The charging case will also support fast charging, allowing users to charge the earbuds quickly.
Price and Release Date
The OnePlus Nord Buds 2 is expected to be priced at around $99, which is more expensive than its predecessor, but still relatively affordable compared to other wireless earbuds in the market. The release date of the earbuds is set on April 4, 2023.
Overall, the OnePlus Nord Buds 2 seems like a promising upgrade to the original Nord Buds, with improved sound quality, battery life, and a smaller form factor. The earbuds are expected to be priced competitively, making them a viable option for those looking for affordable wireless earbuds. We can't wait to see what OnePlus has in store for us when the Nord Buds 2 launches in the coming months.