Android 14 is the latest version of the popular mobile operating system from Google. The official announcement for Android 14 was made on February 8, 2023. Since then, there have been several updates and announcements regarding the features and release date of Android 14. In this article, we will take a closer look at the latest news about Android 14.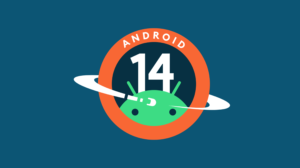 Release Date
According to reports, Android 14 is slated for release in the fall of 2023. The first Developer Preview was launched on February 8, 2023, with the second Developer Preview following in early March. Beta updates are expected to be available from April 2023 onwards.
Features
One of the most significant changes that Android 14 brings is its emphasis on improving battery life. While not as dramatic as the Doze Mode introduced in Android Marshmallow, Android 14 is expected to bring several smaller changes that will help conserve battery life .
Another notable feature is the support for input mapping of console-style gamepads such as the PlayStation DualSense Edge Controller and the SteelSeries Stratus Plus. Additionally, Android 14 is expected to introduce support for native app cloning, allowing users to have two separate instances of a single app.
Furthermore, Android 14 is said to be getting smarter about dual-SIM setups and eSIM, making it easier for users who have two SIM cards to manage their connectivity .
Device Compatibility As for device compatibility, it has been reported that Samsung Galaxy S20 and Galaxy Note 20 series will not receive the Android 14-based One UI 6.0 firmware. These devices were released with Android 10 out of the box, and Samsung has fulfilled its commitment to delivering three major OS updates until Android 13.
Conclusion In conclusion, Android 14 is expected to bring several new features that focus on improving battery life, support for console-style gamepads, native app cloning, and improved management of dual-SIM setups and eSIM. While there is still some time before the official release of Android 14, developers and users can try out the Developer Preview versions and provide feedback to make the final release even better.