Description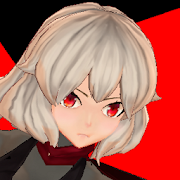 B100X Mod APK latest version download for free.
# What is B100X?
B100X is an "auto dungeon RPG" that you can easily enjoy during your free time.
This game was created with the concept of "making hack-and-slash accessible to everyone."
With "Full Auto Battle" and "Anything Synthesis System", both easy operation and complicated capture are compatible.
There is also an automatic lap function, so you can enjoy it even during matching of competitive games.
# Seal the Eternal Cave
In the world before the birth of mankind, the heavens were dominated by God and the earth was dominated by demons.
The player becomes a "witness" who assists the apostle "Holly" of God, and challenges the seal of the "Eternal Magic Cave", which is a terrifying monster's nest.
What is a demon? What is God's true purpose? What is the relationship between the Holly Apostles and humans?
# How to play
– Create play data.
– Choose a dungeon and a target floor and start your adventure!
– The battle is completely automatic.
– Use experience points, junk, and drop items to strengthen Holly!
– Aim for the deepest part of the "Eternal Cave".
Mod info:
-mod menu
-one hit kill
-junk rewards increased
-item rewards increased
Remember to enable "overlay" (display over other apps) permissions to use the menu.
Download [Google Play]