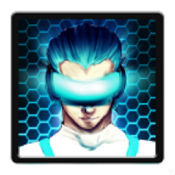 Antiflux v28-release Cracked APK for Android.
Robots, teleporters, jump pads, lasers! Be prepared for an action-filled challenging puzzle experience!
Antiflux an oldschool metroidvania-style puzzle platformer. Puzzles are complex but easy to understand. The platforming is simple but fun, controls comfortably with a touch screen or controller. Pick up upgrades along your journey recover lost research on an abandoned planet, and discover its dark secrets!
NOTE: You'll need a decent phone or tablet to play this; Nexus 5 or equivalent.
Features:
* Puzzle-platformer with oldschool game design.
* Interesting mechanics and puzzles.
* Over 60 well designed levels.
* Metroidvania-style permanent upgrades.
* NO micro-transactions. NO in-app purchases. NO ads. Ever.
* Runs on Vertex Engine 7 – Custom built OpenGL ES2 engine. (NOT made in Unity)
* Gameplay optimised for both touch and controller support. Works with NVIDIA SHIELD products.
* Atmospheric original soundtrack.
What's New
Update version 26:
* Add tablet control modes in options, and an alternative DPad-like control layout.
* Slightly increased player sprite size to match hitbox better.
* Minor level improvements.
* Added run time and death counter
* Updated end game art
Update version 28:
* Fixed VBO leak when restarting a level in some situations.
* Fixed bug preventing progression past 3-12.
Download [Google Play]