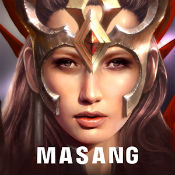 AIIA DRAGON ARK (아이아) v1.0.1067 Mod APK for Android.
This whole thing was translated by Google:
Where scattered two hours, it handed down trembling fingertips
The new adventure begins!
Mobile more graphics, cool pop hit of pleasure
It completed the action!
[ community ]
The official Naver cafe: http://cafe.naver.com/claiia
Facebook games page: https://www.facebook.com/masangsoft.aiia
Customer Service Email: [email protected]
◆ ◆ Features of the game
▶ tot actions in Action
When meeting a new mobile graphics and more!
Use the most powerful new graphics engine
Delicate and colorful graphics of high quality
▶ Respond to the call of the Armadillo, Pet (Arma) system!
Grow with the character and the Armadillo used to attack and skills!
Armadillo offers pretty and lovely to everyone
▶ in-game express individuality, costume equipment!
Costumes by equipment that can customize the look of the character
Unlike the others, my own distinctive character rendering!
▶ automatic combat system
Proceed with a nice battle by means of the automatic combat system
▶ PVP battle
PVP battle that could test the ability of strong character within
Show off power to other users and fat reward chaenggija!
▶ Raid Battle
Other users with powerful boss monsters together to remove the power
Remove obtain special equipment!
▶ gem mining
Required materials for the jewelry item upgrades!
▶ Tower of Time
Special compensation provided to ground 100 floors each floor!
Catch the compensation of Infinity Challenge Mode Ranking of the underground plaza!
The request follows the same rights as a child you know.
[Restrictions instructions;
* GET_ACCOUNTS
– it has been receiving information on Google Plus account to register and log in the game.
Mod info:
How to install?
Download and install Original APK to bypass tutorial, otherwise you will be stuck.
Download and install Mod APK without uninstall original apk you have install from step 1.
Play the game. Blind click the sh!t out of it like I did if you don't know Korean.Enjoy!
Download [Google Play] – This game is in Korean, No English version.
AIIA DRAGON ARK (아이아) v1.0.1067 Original APK