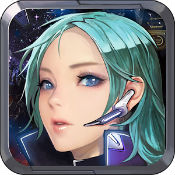 Age of Quantum v1.5.0 Mod APK for Android.
Background Story
With the advances in mass-energy conversation researches, a new source of power emerged and became the world's most sought after resource. Major countries started to fight over this resource and trigger a worldwide energy war. As the war gradually eats up their manpower through battles, the international confrontation turned to mercenary groups.
The Energy War turned into a stalemate between three major domain namely, the Algorith Kingdom, Eastern Force and Oceanion. Years passed since the war started, normal economic systems were no longer in place and joining mercenary groups became the way of life.
Players are leading their own mercenary group to fight for survival!
Game Features
– First of its kind one handed shooting controls which leave your other hand free to carry briefcase, grab the handrail, play basketball, or hold your lover by their hands.
– First "Revenge" game play system allows you to reverse the situation with the right timing control.
– Automatically lock-on and attack enemies.
– Perfect combination between shooting and action games. One finger control but double the fun.
– Dodge or take on the bullets? You can win both ways, high risk high reward boost game play excitement.
– Cool and original Fight Suit designs for the robotics fans.
– Over 40 different pilots to choose from.
– Unique pilot Genome system allowing you to build your own perfect pilots.
– Amazing 3D graphics that brings the fight experience to life.
– Just a shooting game? No! Build your own base defence and raid against other players for resources!
Update details:
New Lunar Valentine Event: 5 Aug – 19 Aug 2016, collect "Lovers Pins" and redeem limited pilots!
Secret Shop: Opens every day at random hours between 10am – 10pm, rare items on sale here.
New accumulative purchase bonus.
New Monthly Package: Collect rewards everyday!
New pilot monitor in battle scene, more pilot interactions and voice updates.
New limited pilots:
Weaver – Eastern Force elite agents, expert in collecting intel, undercover mission, seduction.
Cowherd – Eastern Force elite agents, expert in collecting intel, undercover mission, assassination.
New Passive Skills:
Aversion – Revenge circle charges 12%~60% quicker.
Repulsion – Boost revenge damage by 10%~40% but revenges charge 25%~70% less overdrive gauge
Reaction – Revenge circle charges 20%~70% quicker but revenge damage reduces 10%~31%.
Other changes:
New language selection function, switch between languages in settings.
Optimised Training Ground scoring system and enemy attack speed; Also added rank rewards.
Optimised pilot skill learning.
Bug fixes.
Mod info:
High Damage 
Enemies Have No Damage
Download [Google Play]
Age of Quantum v1.5.0 Mod APK | Mirror 1 | Mirror 2 | Mirror 3