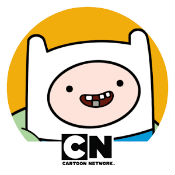 Adventure Time: Heroes of Ooo v1.2.3 Mod APK for Android.
The Land of Ooo is in great peril! Four princesses have been kidnapped by nefarious villains and are being held captive in dangerous dungeons spread across the land. Join Finn and Jake on a mission to rescue the princesses. Defeat the wicked villains to restore order in the Land of Ooo. Get Ready! It's Adventure Time!
*************
★ Explore four radical dungeons.
★ Find maps to help you scope out the joint.
★ Gather amazing tools and wacky weapons.
★ Slay ugly monsters and collect awesome treasure.
★ It's freakin' Algebraic!
*************
HINT #1 – In the first dungeon, defeat the giant hamburger by smashing the tomato inside the hamburger with your mallet.
HINT #2 – A weapon used to destroy the black rocks can be found in the second dungeon.
Mod info:
Free Shopping (Everything in the Shop is Free)
Debug Options Enabled (Invulnerable Hero Doesn't Work)
Ads Removed
Note: I recommend buying everything from the shop before going to fight; if you click Skip to Boss and the progress is saved permanently, you can go to Options and erase your progress.
Download [Google Play]
Adventure Time: Heroes of Ooo v1.2.3 Mod APK | Mirror 1 | Mirror 2 | Mirror 3