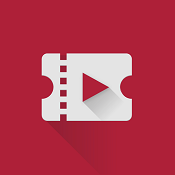 aDrama Mod APK latest version download for free.
aDrama is universal app that can be compatible with all Android devices from Mobile, Tablet to Tv Box, Smart TV
FEATURES
aDrama was designed to provide excellent experience with user-friendly UI, diversified categories and, good services.
Goals
aDrama can easily help you watch your favorite drama on the internet and you can install app on multi Android devices.
User Feedback
This is a great app which can help you save time and make your watching easier. There are many features categories that you can check inside.
You should definitely give it a try when you need a good app.
Universal app for Mobile, Tablet, Android TV
-Enjoy your favorite HongKong drama in Cantonese
-Search quickly by voice.
-Add drama to favorite list.
-Group drama by years.
-Continue watching feature.
-Google Cast, Chrome Cast.
DISCLAIMER
All the dramas in this app are publicly free and available on public domains.
We just provide a way to auto stream videos that are uploaded by the officials channels themselves.
All the videos provided in this application has the copyrights of their respective owners. We do not show any live
Mod info:
Tested On OnnBox, Gen2FS, Gen3FS, SmartFireTV, SmartAndroidTV, 3 Older Boxes, 6,7,8,9,10,11 Phones & 2 Tablets
Tested With Clean Install
aPlayer Needed For Phones
Cast To TV Works 100%!
Search Works!
Mouse Toggle Is Only Needed For Gen2FS & Some Older Boxes
Google Services Not Needed On Firestick Just Select Back Button
To Exit On Firestick Select Back Button Few Times Only If Needed & Ignore Google Services Popup
aDrama Mod Details By Hifi2007:
By default no ads
Some permissions removed
Analytics/Receivers disabled
Cleaned resources for faster load
aPlayer Mod Details By Hifi2007:
Ads removed
Location removed
Ignore update applied
Arm7 supports all devices
Google play billing removed
Permission prompts disabled
Analytics/Receivers disabled
Audience network dex removed
Advertising ID permission removed
Record audio without consent removed
Take pics/video without consent removed
Downloads: