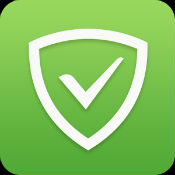 Adguard Premium v4.0.65ƞ Mod apk for Android.
Adguard is a remarkable web filter that protects you from annoying advertising, malicious and phishing websites, online tracking and much more. Adguard really handles all types of internet ads, speeds up page load, saves bandwidth and increases your device protection against possible threats. Adguard filters only browsers traffic and does not interfere with other apps you use. We use a unique technology that allows filtering the traffic on your device without ROOT privileges. Filtering speed does not depend on the work of VPN server, as it is embedded right in your device.
How does Adguard protection works?
Adguard filters your browsers traffic by blocking requests to phishing and malicious websites and removing intrusive browser advertising.
Adguard can use two modes of traffic filtering.
Local VPN mode.
Local HTTP proxy mode.
Local VPN mode
If you are using this mode, Adguard does not need ROOT privileges to carry out filtering. At the same time, VPN-server is located on your device, so that there is no need to pass your traffic through a remote server in order to filter it.
Local HTTP proxy mode
In this mode Adguard launch a local HTTP proxy server on your device. This mode is recommended if you use a rooted device
Otherwise, manual adjustment of an HTTP proxy will be needed to use this mode, the filtering in mobile networks (Edge/3G/4G) will also be impossible.
Premium features
Protection against malicious and phishing sites. Our blacklists contain millions of websites. With Adguard you are protected from online threats!
Improved ad blocking. The highest filtering quality.
Premium technical support. We will help you with any problem in the shortest time possible.
What's New ?
Minor fixes
[Enhancement] Add SNI scanning option for QUIC
[Enhancement] Add $denyallow modifier
[Enhancement] Add $redirect-rule modifier
[Enhancement] Add $removeheader modifier support
[Enhancement] Add '$specifichide' modifier to disable specific element hiding and CSS rules
[Enhancement] Add a "noop" modifier `_`
[Enhancement] Add an option to send GlobalPrivacyControl's Do-Not-Sell signal to Stealth Mode
[Enhancement] Add full regex support for $network rules
[Enhancement] Allow `*
[Enhancement] Filter lists downloader module
[Enhancement] Improve the way negation works for $redirect rules
[Enhancement] Rules with "$" in path don't work
[Enhancement] Split proxy session module into processing filters chain
[Enhancement] Update $removeparam syntax, add $queryprune as an alias
[Enhancement] Use $domain modifier for target domains only in non-domain rules
[Fixed] CSS rules with url shouldn't be allowed
[Fixed] Conflict with Sophos Endpoint Security and Control
[Fixed] Crash in AGNEVpnRouteResolver::refreshRoutingTable()
[Fixed] FTP pages are broken
[Fixed] Nightly 16 crashes constantly
[Fixed] Rule with $important modifier should has higher priority than rule with $all modifier
[Fixed] Unable to view original certificate for IP site
[Fixed] Userscript exclusions do not work as they should
[Fixed] Valid rules do not pass validation checks
[Fixed] Whitelist in parental control doesn't work
[Fixed] [min-length] is not working in HTML filtering rules
[Fixed] blockchain.com is broken
[Fixed] dsp-wiki.com is broken
[Fixed] hepsiburada.com – HTTPS filtering issue
[Fixed] hydrogenaud.io is broken in Firefox
[Fixed] scarlet.be – page cannot be loaded completely
[Fixed] superonline.net is broken
[Other] "obtainCertificate failed" when key doesn't match CA
[Other] AdGuard fails to launch itself on the system startup
[Other] Add filter localhost option on Mac
[Other] ERR_HTTP2_PROTOCOL_ERROR on some websites
[Other] Improve invalid CA cert or key detection
[Other] Local proxies are not filtered on macOS 11.3
[Other] Rules with $extension modifier unblock blocked requests
[Fixed] hepsiburada.com – HTTPS filtering issue
Requirements
Android 4.0 & Up is required
Mod info:
Premium / Paid features unlocked;
Disabled / Removed unwanted Permissions + Receivers + Providers + Services;
Optimized and zipaligned graphics and cleaned resources for fast load;
Debug code removed;
Remove default .source tags name of the corresponding java files;
Disabled startup screen;
No patched watermarks;
Languages: Full Multi Languages;
CPUs: armeabi-v7a;
Screen DPIs: 120dpi, 160dpi, 240dpi, 320dpi, 480dpi, 640dpi;
Original package signature changed;
Release by Balatan.
Download:

Be a man, don't block us.