Description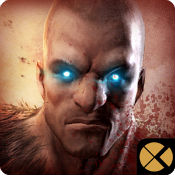 BloodWarrior v1.1.9 Mod APK + DATA for Android.
Recommended Specifications: CPU quad-core 1.4GHz, Ram 1.5GB
Minimum Specifications: CPU dual-core 1.2GHz, Ram 1.0GB
The dual-core device may not play depending on the desired use MEMORY amount. Please use as much as possible after you exit the other apps.
In 2016, comes the new dark fantasy game "to stimulate the nostalgia of Diablo 2."
experience the thrill of hack-and-slash and high quality graphics.
Game Features
– North American-style high quality and full 3D graphics with striking senses!
You will be able to release all your stress and get the thrilling feeling of Blood Warrior's hack and slash.
– Equipped with a variety of skills and items, experience Blood Warrior's intense yet unique new thrilling game!
Enjoy the game with the mysterious npc 'Sarah' in exciting new scenarios.
Normal or Hard Mode, a total of 90 diverse stages are waiting just for you.
With 10 kinds of pets waiting to help you; join them quick on a thrilling adventure!
There are 3 stimulating challenge modes: Time Attack/Boss Raid/Explore Mode
Here, it is possible to obtain numerous rewards and advanced equipment's whilst competing level of rank with other users. Try these exhilarating, new challenges!
What's New
ver 1.1.9
(1) Sword effects added
(2) Minor bugs fixed
(3) Improve PVP
(4) World map UI fixed
(1) 검 이펙트 추가
(2) 마이너 버그 수정
(3) pvp 보강
(4) 월드맵 UI 수정
ver 1.1.8
(1) Fixed some animation
(2) UI improvements
(3) adding PVP
(4) ug fixes (including the month mission)
(5) Title background sound changes
(6) Fixed in app purchase error.
(1) 일부 애니메이션 수정
(2) UI 개선
(3) PVP 추가
(4) 버그 수정(월 미션 포함)
(5) 타이틀 배경 사운드 변경
(6) 인앱 결제 에러 수정
Mod info:
Unlimited Money
High Damage
Unlimited Mana
Skill CD
Health
*Now mod support Non-Rooted device.
Download [Google Play]