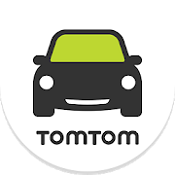 TomTom GPS Navigation v1.17.10 Build 2136 Patched APK + OBB for Android.
TomTom GO Mobile is the GPS, turn-by-turn, voice navigation app with downloadable maps, offline routes, precise live traffic and speed camera alerts, both updated in real-time. This sat nav app helps save time and money and lets you drive new roads in over 150 countries.
10 REASONS TO CHOOSE TOMTOM GO MOBILE:
• Intelligent routing assures your sat nav app always guides you on the best route.
• Real-time accurate traffic information fueled by millions of drivers gives you directions around traffic.*
• Traffic Camera alerts with advanced warnings for fixed, mobile, and average speed cameras.*
• With Advanced Lane Guidance you enjoy the relaxation of knowing you're in the right lane.
• Don't worry about data consumption or your connection as all your maps are stored on your phone and receive free updates regularly. **
• Points of interest let you find and give directions to millions of useful stops all available offline en-route to and at your destination.
• For the most efficient journey, enjoy an ad-free sat nav experience without interruption.
• Millions of TomTom users help to keep your map fresh by sharing the latest traffic and speed camera locations.
• Download offline maps for over 150 countries.
• Find a route and instantly navigate to contacts and geotagged photos stored in your phone.
FREE KILOMETERS
Get 75 kilometers of GPS navigation for free each month. Purchase a 1-month or 1-year subscription for unlimited kilometers.
DISCLAIMER
* These services require a mobile phone connection. Your operator may charge you for the data used and costs may be significantly higher when used abroad. On average TomTom Services uses less than 10MB per month. Check http://tomtom.com/20719 for availability per country. The question of the legality of services to warn for speed cameras is not clear in Germany. You therefore use this service at your own risk. TomTom does not accept any responsibility for the consequences of use of the service in Germany. For more information please go to http://tomtom.com/5560
** Data storage constraints may apply and an SD card may be required. Download 4 or more full updates of any installed map per year. You need a Wi-Fi or cellular data connection to download new maps and updates.
*** Install instructions ***
– I signed the app properly so it can update previous versions, no need to uninstall
– Traffic works properly, TESTED on Android 6 and Android 8.1
A- Update over previous version and run
or
B-
1) install the app from Google Play store. <——–DO THIS FIRST !!!!!!
2) run it, close. <———————————-DO THIS BUT do not download any Maps or Voices
3) uninstall from Application Manager. <————-THEN THIS BUT do not uninstall it with The Google Store !!!!!!
Please note do not use 3rd party uninstallers only use what came with your phone or tablet……
4) install Tomtom_Go_Navigation & Traffic Patched <–NOW THIS
5) restart phone
You are ready to go now get your maps and voices.
If download of maps hangs on 1% use obb file (create a map called:com.tomtom.gplay.navapp in android/data/obb en put obb file from download in it) and restart your phone
Download [Google Play]
TomTom GPS Navigation v1.17.10 Build 2136 Patched APK