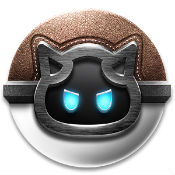 Battle Camp v4.2.0 Mod APK for Android.
EXPERIENCE THE AWESOME!
Dare to clash with rampaging dragons and fire-belching warthogs? Then join Battle Camp, a persistent virtual world filled with legendary monsters and ancient evils. To survive, train a fierce monster team and form a Troop with fellow Rangers. Then work together to crush raid bosses, wage Troop Wars and dominate in real-time PvP.
FEATURES
✔ Monster battling Puzzle MMO.
✔ Explore a LIVE Virtual World.
✔ Form a Troop with friends and other players.
✔ Crush the opposition in Troop Wars.
✔ Coordinate attacks in monthly Raid Events.
✔ Destroy rivals in Real-Time PvP Tournaments.
✔ Capture and raise over 800+ monsters.
✔ Design your own unique avatar.
What's New
4.2.0: Into the Darklands
NEW EVENT: DEFEAT THE VOID DRAGON!
Combine forces with other rangers to send the Void Dragon back to the Darklands!
NEW EVENT: CLIMB THE NEW CELESTIAL TOWERS!
Collect new monsters and help defeat the new Towers Warden!
STRENGTHEN YOUR TEAM WITH NEW SECOND EVOLUTIONS!
Harness the power of new Monsters by evolving them with Crystals!
COLLECT DARKLANDS INSPIRED MONSTERS AND COSTUMES!
FIND RARE COLLECTABLE MONSTERS AND LIMITED EDITION BONUSES AT THE DISCOUNT VENDOR!
Mod info:
-Can capture unattainable monsters
-Higher chance to capture rare monsters
-Higher chance to capture ultra monsters
-Higher chance to capture uncommon monsters
Download [Google Play]
Battle Camp v4.2.0 Mod APK | Mirror 1 | Mirror 2 | Mirror 3