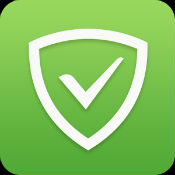 Adguard Premium v4.0.12ƞ Mod apk for Android.
Adguard is a remarkable web filter that protects you from annoying advertising, malicious and phishing websites, online tracking and much more. Adguard really handles all types of internet ads, speeds up page load, saves bandwidth and increases your device protection against possible threats. Adguard filters only browsers traffic and does not interfere with other apps you use. We use a unique technology that allows filtering the traffic on your device without ROOT privileges. Filtering speed does not depend on the work of VPN server, as it is embedded right in your device.
How does Adguard protection works?
Adguard filters your browsers traffic by blocking requests to phishing and malicious websites and removing intrusive browser advertising.
Adguard can use two modes of traffic filtering.
Local VPN mode.
Local HTTP proxy mode.
Local VPN mode
If you are using this mode, Adguard does not need ROOT privileges to carry out filtering. At the same time, VPN-server is located on your device, so that there is no need to pass your traffic through a remote server in order to filter it.
Local HTTP proxy mode
In this mode Adguard launch a local HTTP proxy server on your device. This mode is recommended if you use a rooted device
Otherwise, manual adjustment of an HTTP proxy will be needed to use this mode, the filtering in mobile networks (Edge/3G/4G) will also be impossible.
Premium features
Protection against malicious and phishing sites. Our blacklists contain millions of websites. With Adguard you are protected from online threats!
Improved ad blocking. The highest filtering quality.
Premium technical support. We will help you with any problem in the shortest time possible.
What's New ?
version 4.0 nightly 2 from September 19, 2020
* [Fixed] Make the AdGuard application update work on Android 11;
* [Other] Update CoreLibs to 1.7.109;
* [Other] Update DnsLibs to the 1.3.24 version;
Minor fixes
* [Enhancement] Add $ping content type;
* [Enhancement] Check that trusted-types CSP does not break the content script;
* [Fixed] AGFDVSocket doesn't return original peer address in case of outbound proxy set;
* [Fixed] AdGuard doesn't filter domains when HTTPS filtering is disabled;
* [Fixed] AdGuard doesn't work with Youtube in Safari macOS Big Sur (infinity circle loader);
* [Fixed] Exclusion with $elemhide,jsinject,extension disable HTML filtering rules;
* [Fixed] Filtering log doesn't show information about cookies;
* [Fixed] Invalid HTTP request headers: -2;
* [Fixed] Problematic userscripts;
* [Fixed] Regexp rule doesn't match url;
* [Fixed] Sometimes path combining helper puts extra slash;
* [Fixed] The filter ID of the triggered rule for a blocked request is not defined correctly;
* [Fixed] The foreign requests get into filtering log with enabled DNS module;
* [Fixed] `$badfilter` rules are sensitive to domain lists;
* [Fixed] hkclubs.samsung.com;
* [Other] AdGuard for Mac doesn't start protection without internet connection;
* [Other] Fix errors encoding under Windows;
* [Other] Partial HTML processing issues
Requirements
Android 4.0 & Up is required
Mod info:
-Premium features unlocked;
-No startup with patched watermarks;
-Skip startup tutorial.
Download:

Be a man, don't block us.