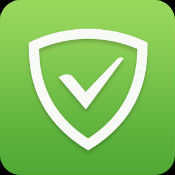 Adguard Premium v3.0.250ƞ Cracked apk for Android.
Adguard is a remarkable web filter that protects you from annoying advertising, malicious and phishing websites, online tracking and much more. Adguard really handles all types of internet ads, speeds up page load, saves bandwidth and increases your device protection against possible threats. Adguard filters only browsers traffic and does not interfere with other apps you use. We use a unique technology that allows filtering the traffic on your device without ROOT privileges. Filtering speed does not depend on the work of VPN server, as it is embedded right in your device.
How does Adguard protection works?
Adguard filters your browsers traffic by blocking requests to phishing and malicious websites and removing intrusive browser advertising.
Adguard can use two modes of traffic filtering.
Local VPN mode.
Local HTTP proxy mode.
Local VPN mode
If you are using this mode, Adguard does not need ROOT privileges to carry out filtering. At the same time, VPN-server is located on your device, so that there is no need to pass your traffic through a remote server in order to filter it.
Local HTTP proxy mode
In this mode Adguard launch a local HTTP proxy server on your device. This mode is recommended if you use a rooted device
Otherwise, manual adjustment of an HTTP proxy will be needed to use this mode, the filtering in mobile networks (Edge/3G/4G) will also be impossible.
Premium features
Protection against malicious and phishing sites. Our blacklists contain millions of websites. With Adguard you are protected from online threats!
Improved ad blocking. The highest filtering quality.
Premium technical support. We will help you with any problem in the shortest time possible.
What's New ?
version 3.0.250 from February 21, 2019
* [Feature] Add icon for the recommended filters on the filters group screen;
* [Fix] Disable HTTPS filtering for Overdrop Weather (widget.dd.com.overdrop.free);
* [Fix] NPE in SettingsGroupActivity
* [Fix] Outmoded filters can't update their descriptions though they are changed at server side
* [Fix] RuntimeException while importing settings
* [Fix] Switches inside the SwitchTextItems do not restore their states
* [Fix] The App UI is distorted in Arabic
* [Fix] UI bug, Data saved value goes beyond
* [Fix] Update CoreLibs to 1.3.163
* [Fix] Update dnsproxy to v 0.11.0
* [Fix] Why can TTL of cookies not be 0 in stealth mode?
* [Fix] Wi-Fi calling issue with AdGuard (and other VPNs) and its solution.
Requirements
Android 4.0 & Up is required
Download: [Last update: Feb 21,2019]
Be a man, don't block us.